We send out a monthly email with information and discounts on races in your area. Register now to get this good stuff in your inbox!
Saturday, January 07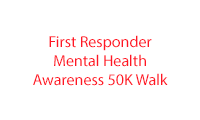 Barney Smith lost his father, Ed, a few years ago. In honor of him, and in order to raise awareness for an issue that all too often has no voice, we are inviting you to join us on a very special walk. This year, we have a 50K and a 5K option!