Featured Races
We send out a monthly email with information and discounts on races in your area. Register now to get this good stuff in your inbox!
Looking for our race calendar? Click here to see a comprehensive list of races in your region.
Saturday, April 25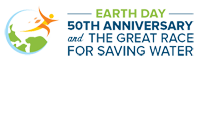 The Great Race for Saving Water is a family-friendly, pet-friendly 5K/10K/Kids Dash fun run and walk, plus Earth Day festival. This year is the 50th anniversary of the first Earth Day! Free Earth Day Festival - After the race, join us for a free celebratory expo with live music, food trucks, electric vehicle (EV) ride & drive, nature activities, raffle, Smokey Bear, booths with environmental and public safety resources, and more!
Sunday, May 03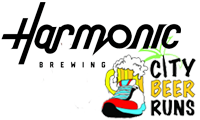 Whether you are looking to explore the city, find a new running (or drinking) buddy or add a little spice to your weekend training run… this is the event for you! The goal is to inspire people to get outside and run and create a sense of community that extends beyond the pavement! Save $5 with coupon code SWEAT
Sunday, May 03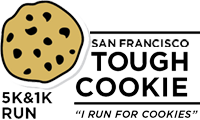 The 3rd annual San Francisco Tough Cookie Fun Run is a scenic, family-friendly 5K or 1K in Golden Gate Park. Participants get a tech race shirt, cookies, and a raffle entry for a chance to win a FitBit and runner's gift basket. Prizes will be awarded to top finishers in different age categories. Use coupon code SWEAT to save $5 on the 5K registration.
Sunday, June 21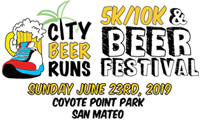 The City Beer Runs 5K/10K BrewFest is a chip timed 5K/10K race complete with a post race BeerFest featuring some of the best Bay Area breweries. Come for the running, stay for the beer, music, lawn games and food trucks. With an 11AM race start, the City Beer Runs 5K/10K BrewFest promises to be a Sunday-Funday to remember! Save $5 with coupon code SWEAT