Featured Races
We send out a monthly email with information and discounts on races in your area. Register now to get this good stuff in your inbox!
Looking for our race calendar? Click here to see a comprehensive list of races in your region.
Sunday, April 25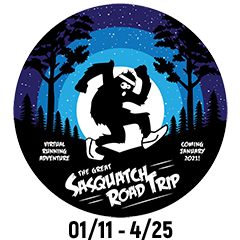 It's not a virtual 'race'. It's not a virtual 'challenge'. The Great Sasquatch Road Trip is a 340 mile virtual running adventure! No matter how many miles you conquer or hotspots you uncover, you get an awesome Road Trip lifestyle tee, an amazing road trip woodallion designed by Aravaipa Artworx, a private FB group to interact with your fellow runners/Sasquatch fans, and much more.
Saturday, June 26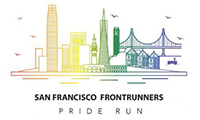 We are planning for an in-person event on June 26 in Golden Gate Park with the option for a virtual race for anyone who would prefer that choice. Offering the virtual option allows us the flexibility to pivot to a fully virtual event if necessary. Currently, we are in a holding pattern with SF Rec & Park for our permits for an event on June 26. We expect an update regarding our permits to come soon; at which time we are willing to accept postponing the event once. If we can't host an in-person event in late-June, we will reschedule to a time later in the year when SF Rec & Park suggests. If that time comes around and in-person is still not a reality, we will go forward with a fully virtual event for that later date. All said, we will host a San Francisco FrontRunners Pride Run in 2021 and we'll keep you updated as we know more.