Featured Races
We send out a monthly email with information and discounts on races in your area. Register now to get this good stuff in your inbox!
Looking for our race calendar? Click here to see a comprehensive list of races in your region.
Thursday, November 23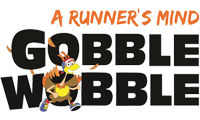 A Runner's Mind, the Bay Area's local run specialty store, is proud to present the third annual Gobble Wobble. Join us on Thanksgiving morning for your choice of a 5K or 10K race and a kids dash, celebrating friends, family and community as we ARM up and give thanks! Save $5 with coupon code SWEAT.
Thursday, November 23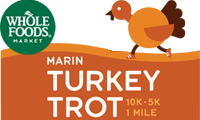 Allow yourself some guilt-free indulgence this Thanksgiving Day by spending the morning burning off calories you will replace later with pumpkin pie! Save 20% with discount code SWEAT!
Sunday, December 03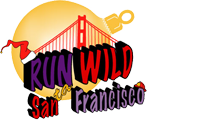 Gather your friends and family and let's get 'SantaMental' about the holidays!!! Save $5 with coupon code SWEAT.
Saturday, December 09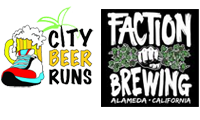 Join us for the end of year City Beer Runs celebration! It's an easy 5K, some great food, awesome adult beverages, and the raffle to end all raffles... Save $5 with coupon code SWEAT.
Sunday, December 10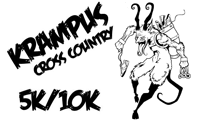 You have not run far enough in 2017. Nor have you run fast enough. Krampus (the Christmas devil) is displeased. Pay penance to Krampus on Sun, 12/10 and you will not be visited by the cloven hooved devil contracted by Santa to deal with those who have been naughty! Save $5 with code SWEAT.
Sunday, January 07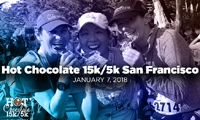 Join the movement that's taken over the racing world. Hot Chocolate 15k/5k is headed to San Francisco on January 7, 2018! Start and finish in Golden Gate Park Music Concourse amongst San Francisco's biggest chocolate aficionados. This year, train, race, and celebrate with us all the way to the finish line. We're with you through the season. Get a free buff headband with code SWEATTRACK18!